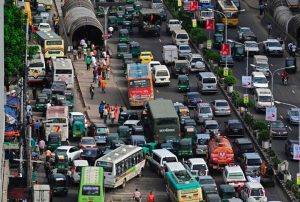 We were sitting in the back of an old Volkswagen Bug that had only three seats, dodging and weaving through traffic in the area around Chapultepec Park in Mexico City. My heart was in my throat and my left hand was in a death grip on my boyfriend's right thigh.
He seemed calm and accepting of our hair-raising adventure – but he had lived in the city for over a decade and knew the traffic scene well. Meanwhile my continuous rounds of gasping in gulps of car exhaust, was making me lightheaded.
If you travel, there is no escaping the diversity of the traffic cultures of the world. Each of the major metropolitan areas I've visited seemed to have a different set of road rules from the last. Wishing at times I could employ a travelling crane service to lift me out of the vehicular chaos and confusion, at least I had the good sense – most of the time, not to be the one behind the wheel.